Digital Health fuses two pillars of today's society – established healthcare and new technology. At the core of digital health is the digital transformation of all areas, all phases and all institutions of healthcare. This transformation to digital health takes place on all touch points, including apps, devices, wearables, tools, software, analytics, health and hospital IT, artificial intelligence and machine learning. 
Each part of digital health has its own requirements, challenges, benefits and goals, but its impact can extend across the entire healthcare cycle. The increasing demand for digital health solutions results in startups that focus on a specific need within an area of digital health.
Digital health startups play a key role, because they present targeted solutions to a particular part of digital health. In contrast to digital companies that push into the healthcare market, and healthcare companies that go digital, startups in digital health have identified and verified the need for a specific product or application. 
Covering all phases of the digital health lifecycle, the startup business model provides targeted, digital solutions to analog problems. The startup solutions range from apps to medical wearables and software to machine learning.
The role of digital health startups extends across all areas of healthcare but while digital technologies are the enablers, they are not the goal. The aim of healthcare as well as digital health is to improve the patient experience, lower the cost of healthcare, enhance outcomes and efficiently support the work of care providers. 
The Use of Technology in Digital Health
Digital, data-driven healthcare is based on technology that generates, stores, accesses and aggregates health information and data. The increasing digitization of health data means it can be accessed and shared with patients and medical professionals independent of their physical location, across devices and spanning all digital health touch points. This is the key benefit of digital health for the prevention, diagnosis, treatment as well as maintenance or tracking of health and lifestyle.
The focus shifts to prevention as digital health changes the way care is provided. With a more health-conscious, digitally savvy population than ever before, the area of prevention combines a need and an opportunity for effective ways of tracking, improving and managing health. 
On devices and in apps, tech giants and startups are competing over the user's available health data from food choices to fitness regime in order to provide individualized, on-demand digital health services. Similarly, tools empower medical professionals and researchers to get a holistic picture of patient health and lifestyle. 
Digital health enables the creation and use of electronic health records, which can be stored, shared and accessed by the patient and various healthcare professionals. This allows for more efficient access to a patient's available health information: when patients are referred or admitted to hospital, digital health data eliminates duplicate tests and procedures. As a result, the speed and quality of care improves.

Digital health has become a core pillar of modern healthcare during treatment. Software, analytics and hospital IT make for seamless care and quick access to patient data. Emerging technologies, such as artificial intelligence and machine learning are empowered by big data. In addition, digital health data enables remote monitoring and telehealth programs as an extension of the treatment for many conditions. This allows for a transfer of care from hospital to home, freeing up resources in hospitals and allowing patients to return home sooner.
The overall management of health spans from pre-diagnosis, such as apps for lifestyle and activity tracking to post-treatment, such as apps and wearable devices that track and monitor disease-specific health data. Digital health offers doctors and patients the information they need to manage their condition and, especially with long-term and chronic illness, improve quality of life.
The Benefits and Importance of Digital Health
The tools of digital health offer transparency, efficiency and the 'big picture' on a patient's health status. This instant access to aggregated health data offers patients and doctors more control throughout the care cycle, enabling improved outcomes and effective management of chronic conditions outside of traditional health care settings.
From earlier diagnosis of life-threatening illnesses to the efficient management of chronic illness, digital health technologies offer a range of benefits to patients and health care providers: 
Improved access

to all health data

Reduced inefficiencies

through stored results of test and procedure

Increased quality and speed

of diagnosis and treatment

Reduced cost

through more efficient data collection

More personalized

diagnosis, treatment and health management
Digital health allows doctors to provide more efficient and more personalized care while diagnosis is sped up. This is achieved through access to and interoperability of health data between various points of care, for example from general practitioners to specialist or hospital to rehab facility. As a result, the advance of digital health connects health data, technology, patients and care providers to improve health outcomes. 
Startups in digital health play a key role in the rapid development and advancement of digitized healthcare. This is reflected in the increasing number of digital health startups and the amount of capital provided by private and public investors as well as by the medical industry and governments.
Digital health on the go: mHealth
mHealth, or mobile health, is an already established and fast-growing area of digital health. Via their smartphone, people interact with and benefit from apps for their overall wellbeing in the form of fitness, health and medical apps. 
While many of them focus on prevention through healthy habits and overall well-being, the use of disease-specific apps that help in their management and tracking is growing and was spurred on by record investments in digital health of US $24bn (21bn Euros) in 2020. (source: Medical Device Network). 
Digital Health on the rise: big data and emerging technologies for prevention-oriented care
Beyond technology and tools, another more recent key area of digital health is the focus on interoperability of data through secure platforms. This includes the areas of artificial intelligence (AI), big data, robotics and machine learning. 
Beyond saving time and increasing efficiency, the interoperability of large amounts of data boosts accuracy in diagnosis, treatment and maintenance through the combination of technologies. Combined, these innovations merge medicine with the Internet of things into the internet of medical things (IoMT), one of the major trends of digital health.
Big Trends in Digital Health
What is the future of digital health? Improving the availability, also referred to as health equity, of healthcare services is the focus of digital health throughout all phases of the healthcare cycle. Digital health startups identify and create their products based on trends that drive health equity with the goal of making healthcare more universally accessible and affordable. 
The Internet of Medical Things (IoMT)
Connecting medical devices, software and applications to health IT systems with networking technologies creates the internet of medical things (IoMT). On IoMT platforms, patient data is collected, managed, tracked and analyzed, which offers opportunities in digital health across all phases and all forms of healthcare.
Big benefits of IoMT in digital healthcare include remote monitoring, improved location-independent convenience, lower costs for patients and hospitals. 
Startups in digital health with a focus on IoMT are at the forefront of successfully creating apps, technology, devices and more that connect to IoMT platforms.    
Big data is essential for data-based research and decision making in healthcare. Together with data analytics, big data enables researchers and doctors to identify and understand diseases better, track and analyze patient behavior and provide the right therapy faster than they could before. The enormous amount of collected data is then used by large companies and startups alike to improve healthcare through specific digital health products.
Ensuring transparency and accountability around big data use by all parties involved, as well as providing economic efficiency, marks the beginning of an important shift. The focus changes from volume-driven healthcare to a set-up that offers better, more individualized outcomes at a lower cost. 
Startups in digital health with a focus on big data offer ways to predict the onset of chronic illness, reduce medication errors, create health plans, and improve hospital management operations.
Everyday digital communication on mobile phones, tablets and computers is used to simplify the delivery of a range of healthcare-related services. This defines telehealth, another key part of digital health, which saw a considerable uptake recently due to the need for social distancing.

A significant reduction in in-person healthcare visits due to the pandemic created a need for more telehealth including apps, remote medical monitoring and mobile health services.

As many patients are comfortable and tech savvy to use telehealth services, startups within telehealth see high adoption rates of telemedicine apps amongst patients and healthcare providers alike. 

Artificial Intelligence (AI)
In order to provide better healthcare outcomes, personalization and the use of personal health data are key components. AI helps patients better understand their symptoms or treatments through their own data and is already successfully used in well-known wearables and apps.

For health systems, the benefits beyond cost savings are a better grasp on complex health management of all-encompassing topics such as patient satisfaction, rates of readmission and increasing costs of care. Additionally, AI also enables a level of precision and speed for doctors and scientists that would not be possible without machine learning.

Startups in digital health AI offer products in all areas, all phases and all institutions of the healthcare cycle and can be consumer-, research or provider-centric.

The Importance of Digital Health Startups
​​"The expectations for effective, efficient and cost-conscious digital healthcare is higher than ever before."

Within the distinct push for more digitization in healthcare, startups are able to react to trends within digital health with a custom solution in a shorter turn-around time than large corporations. Surpassing existing technology, or building on it, allows digital health startups to provide key innovations on the road to achieving the challenging triple-goal of modern healthcare: 
The Triple Goal of Modern Healthcare
In addition to their specific role within digital health, startups generate economic growth and employment opportunities as they scale.

Championing Digital Health
What do established companies and startups have in common? Their unanimous goal is to succeed in digital health with a product or service that finds acceptance in a competitive market by solving at least one of the triple goals of healthcare.
Increased technology use in everyday life, the general population's growing technical savvy and the need to optimize health care data storage and access are reflected in the rapid advancements of emerging and established companies in digital health. In addition, startups in the digital health market see a still increasing influx of capital from private and public investors, governments and the health sector.
A well-established, digital company that has successfully pushed into the digital health market is Apple. Introducing the Apple Health Kit on their devices puts the tracking of a person's well-being at their fingertips. In addition, Apple's Research Kit and Care Kit offer an open-source starting point for researchers and the medical sector to drive science and health research.
Many well-established, national healthcare companies also push into digital health through the uptake of digitization within the service offering of these companies, expanding their services into digital health. These established enterprises in the health sector realize the huge impact of digital tools on efficiency, convenience, and patient health. 
Adding to these two types of companies in digital health, startups identify the need for a specific product, service, device or application. Making use of digital technologies in groundbreaking ways, startups add valuable innovation to the digitization of healthcare.
Examples of Innovation in Digital Health Startups
The following shows an example of the breadth of technologies that digital health startups have brought to the digital healthcare market. Their uniquely targeted solutions for needs identified across the various phases of the digital health lifecycle are what makes them successfully funded startups.
Oura Ring
Digital Health Phase: Wellness, pre-diagnosis
Founded: 2013
User: individuals
Product overview: The Oura ring is a piece of wearable tech with a jewellery aesthetic. It sends data, such as temperature, quality of sleep, calories burnt, heart rate.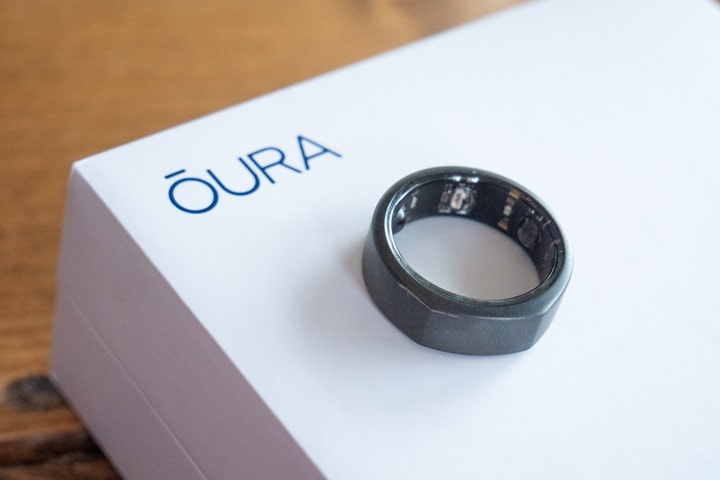 Galileo Health
Digital Health Phase: Diagnosis
Founded: 2018
User: patients
Product overview: This telehealth service offers mobile 24/7 access through an app to Galileo Health's team of medical experts. This includes diagnosis, drug prescriptions and referrals in app for a convenient and efficient, patient-focused experience.
Bleepa
Digital Health Phase: Diagnosis, Treatment
Founded: 2019
User: healthcare organizations
Product overview: A platform designed for communication for medical staff in hospitals, it combines secure instant messaging with the option to share medical images, such as X-rays, CT scans, etc. Specialists and care personnel can then review and communicate on this platform and reach a collective decision on care in an efficient and expedited way as the software can be accessed remotely from anywhere in the hospital.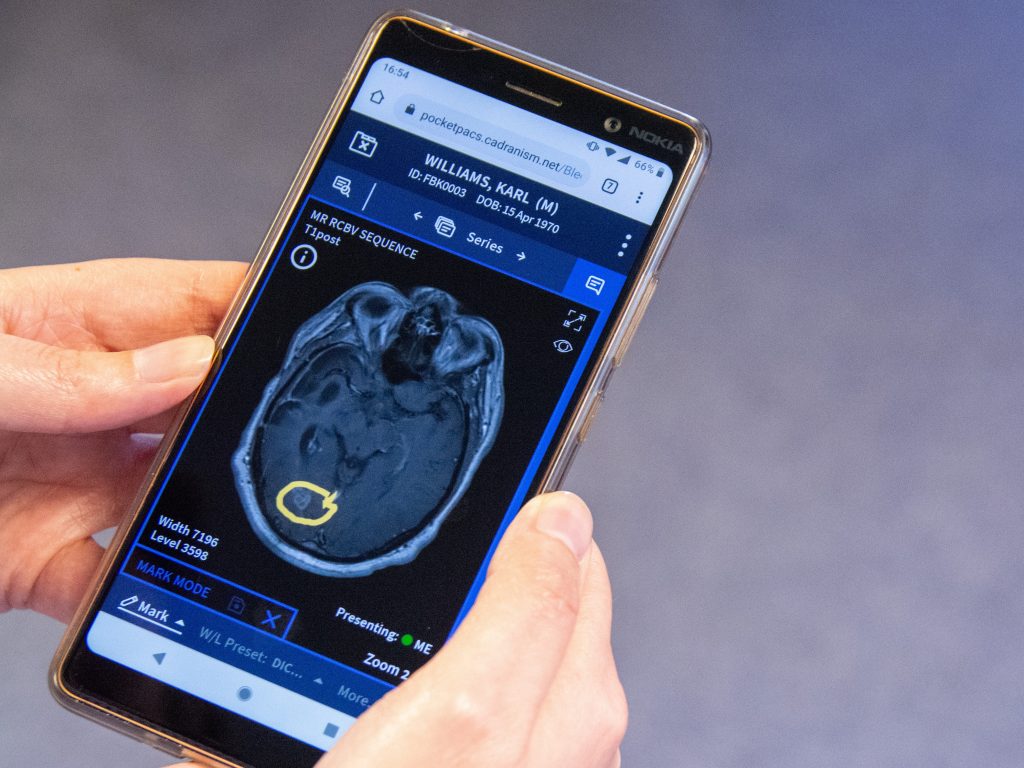 FabRx
Digital Health Phase: Treatment
Founded: 2014
User: patients
Product overview: Using 3D printing, FabRx creates personalized medication for patients in polypills that have a personalized combination of prescribed medication in one pill. This simplifies the management of medications, especially for patients with severe, long-term illnesses and a need for various daily medications.
Vantage Health
Digital Health Phase: Treatment
Founded: 2004
User: medical professionals
Product overview: Rego, the IA platform created by Vantage Health, helps medical professionals to use healthcare resources more efficiently by referring patients to alternate care services and alleviating strain on hospitals.
Alivecor
Digital Health Phase: Tracking
Founded: 2010
User: patients
Product overview: Handheld ECG devices, small enough to fit in the patient's pocket, offer remote monitoring and visualize the readings on the patient's mobile phone. In addition to remote, convenient monitoring, the ECG device's affordable price point democratizes access to quality care.
We Help Digital Health Startups Hire their Leaders
At KeySearch, we help some of the world's most exciting startups and fast-growth companies in digital health, as well as consumer digital and enterprise technology, hire their leaders. 
To enable fast-growing startups and businesses to scale, the right talent is needed at the right time. A knowledgeable team of experts at Key Search has helped the founders and CEOs of the digital health startups below find and hire a first-line leadership team.

Going beyond recruitment for every client, Key Search Executive Search brings an in-depth knowledge of the company's needs and company culture to the process of attracting and hiring candidates with the right talent for every leadership position. 
Our clients in Digital Health
Digital Health Phase: Tracking
Founded: 2018
User: patients
Product overview: Aktiia has developed a wearable device for optical blood pressure monitoring. Clinically validated and sleek enough to look like an accessory, it offers automatic blood pressure readings 24/5.
Digital Health Phase: all phases
Founded: 2012
User: patients
Product overview: Doctoranytime is a digital healthcare platform that enables patients to find a suitable medical professional or medical center according to their personal medical needs. 
Digital Health Phase: across phases
Founded: 2018
User: patients, medical professionals
Product overview: Doctolib offers an easy and intuitive way to search for doctors and book appointments through their portal 24/7. In addition, patients can share and review documents and book video consultations where available. 
Digital Health Phase: pre-diagnosis
Founded: 2018
User: everyone
Product overview: Mushlabs is a technology-driven company that produces food from edible mushroom mycelia with the goal of changing the way food is produced and used, offering sustainable, nutritious alternatives. 
Digital Health Phase: all phases
Founded: 2015
User: patients, medical professionals
Product overview: Seamless integration of AI-driven and data-powered into existing claims systems. Automation and efficiency combine with fast and effective communication for a better insurance claim experience.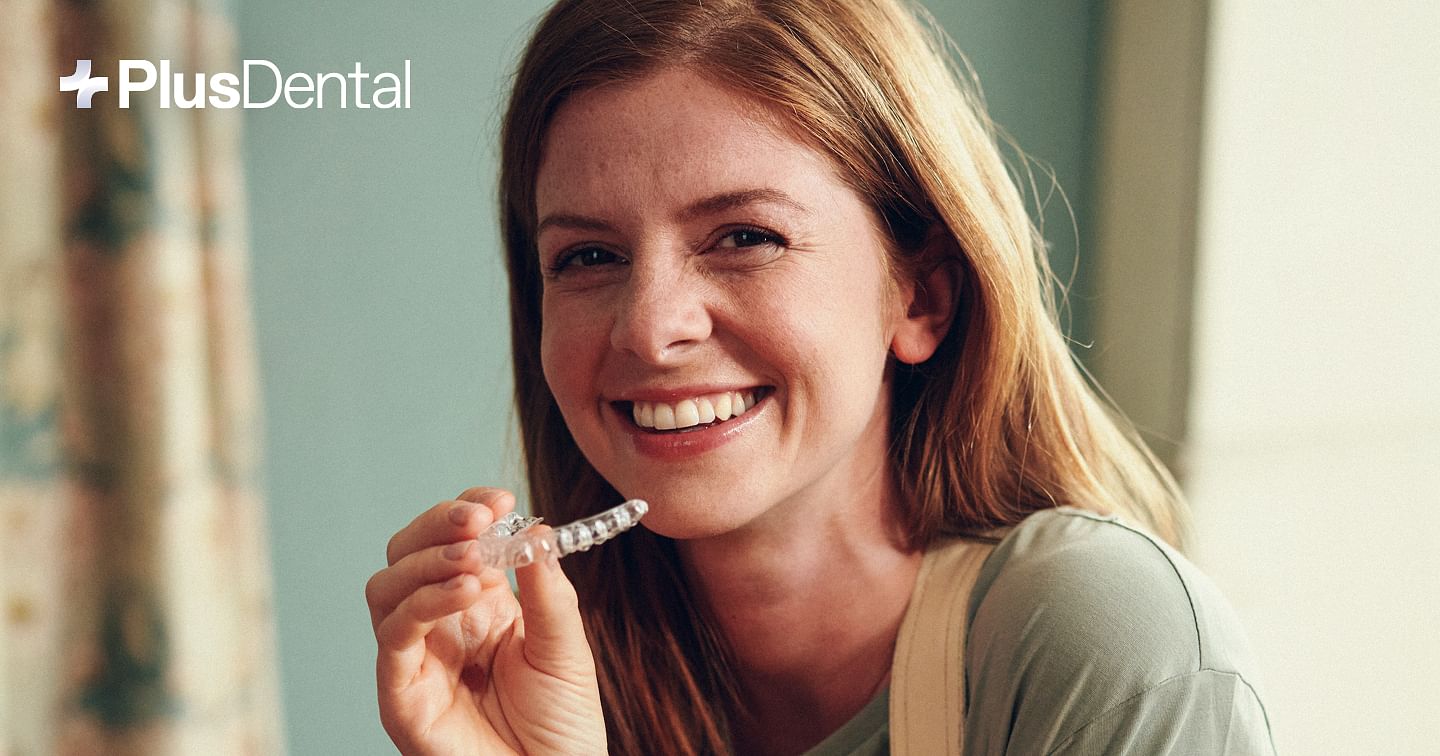 Digital Health Phase: treatment
Founded:
User: patients
Product overview: 3D scans are the base of personalized, invisible dental aligners. After creation, the Plus Dental app makes communication with dentists easy and location-independent.
Digital Health Phase: all phases
Founded: 2018
User: employees
Product overview: Voiio offers companies a portal for a holistic approach to employee well-being and wellness across all phases of life. It offers support, courses and more, tailored to the needs of each employee.
Digital Health Phase: all phases
Founded: 2018
User: everyone
Product overview: Wellabe promotes workplace health with digital video prevention programs and video consultations with doctors. Personalized content in-app and coordinated health check-ups at work add value for employer and employee.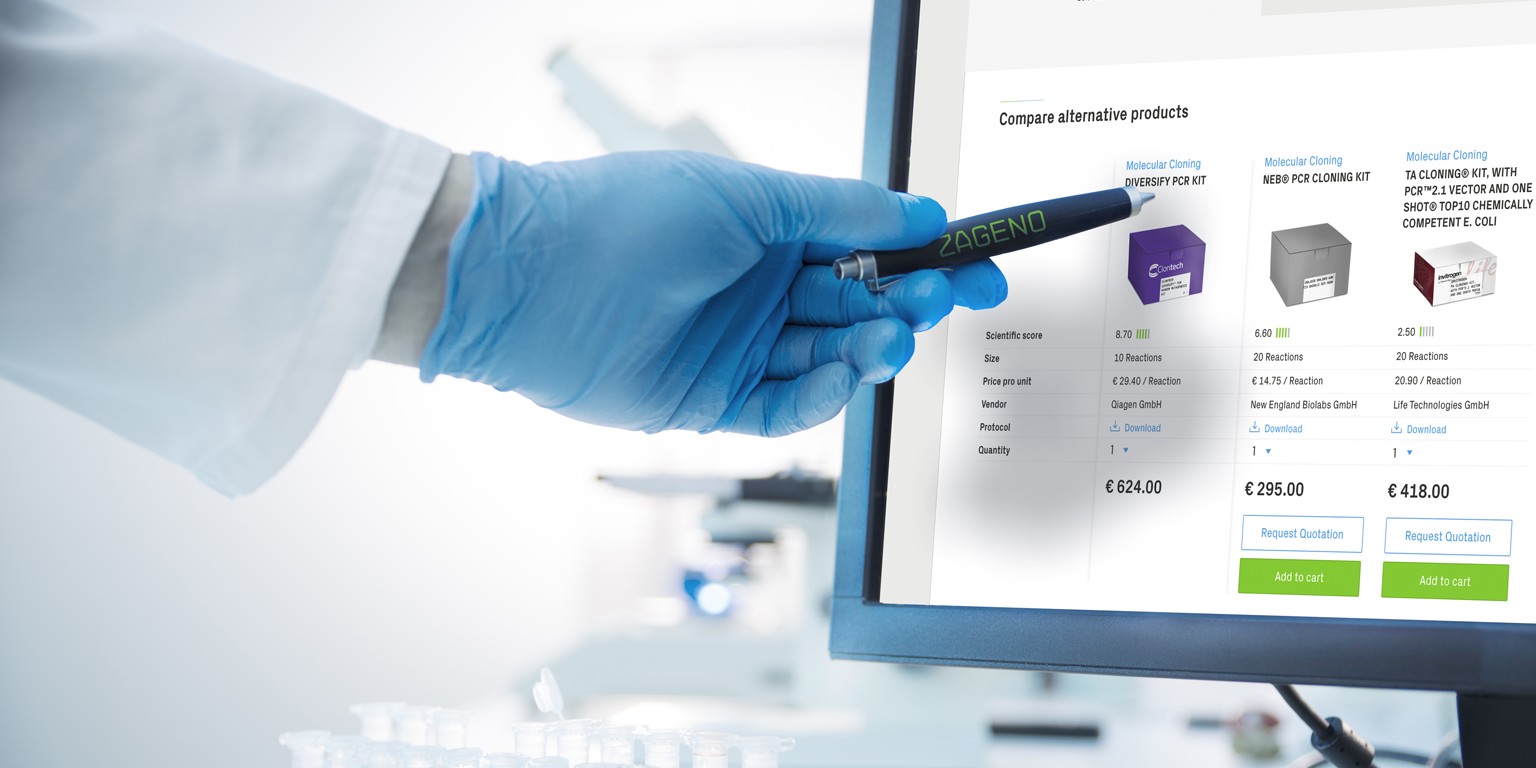 Digital Health Phase:
Founded: 2015
User: researchers, medical professionals
Product overview: Zageno addresses a long-standing need for research scientists through a comprehensive product portfolio, easy website navigation and powerful customer analytics to improve lab efficiency.
At Key Search, our goal is to hire the leaders for the most successful companies to help them grow and shape tomorrow's world.