Finding the right technology leader can help your business thrive on several levels. The key to success hinges upon a thorough understanding of the position and what to look for in a candidate. If you've checked off all the boxes and are still having trouble filling the position, an executive search option may be your best bet.
Technology Leaders: A Quick Overview
When you've finished reading, you should be able to answer the following questions:
Who are some of the most famous technology leaders?

What makes an exceptional tech leader stand out from the rest?

Why is having a good tech leader so vital to the company's success?
Tech Leaders vs. Other Industries
A technology leader, or tech leader, is responsible for creating the vision that drives the development process forward. In addition, they're the ones who guide the other team members throughout the process.
As you can imagine, the tech leader has to play many roles to help the team achieve success. They might end up acting as software engineers, architects, or team leaders. As such, strong interpersonal skills and the ability to multitask are high on the list of qualifications.
What sets the tech leader apart from a team leader or any other type of leader? As we've determined, one individual can play both roles. However, there are subtle differences in terms of what's expected from each.
Usually a C-level (as in Chief) executive, or president of the company

Works to set and evolve strategies and eliminate blockers

Works with product owners to achieve the set goal
Doesn't necessarily have a technical background

Manages the team from an outside perspective, rather than from within

Spends more time on abstract concepts like budget concerns and time constraints

May play a role in certain HR activities
You might also like:
Qualifications of a Tech Leader
What education, skills, and characteristics do you need to have in order to become a technology leader? The list includes—but is not necessarily limited to—the following:
A bachelor's or advanced degree in engineering or computer science.
A resume that includes 5-10 years of experience in the technical field.
Leadership ability.

This is a position that requires you to establish trust with the company leaders as well as the other team members.

Superior communication skills.

You'll need to make your requirements clear in advance and follow up every step of the way. It may also be necessary to provide other leaders with progress reports.

Flexibility.

Your leadership style may not fall in line with your team members' personalities, and you should be ready to make adjustments as needed.

The ability to own up to mistakes.

Every project, no matter how well thought out, is prone to the occasional error. A good tech leader needs to take responsibility for any mistakes and take whatever steps are required to ensure that they aren't repeated.
Examples of Influential People in Tech
You may recognize the names of some or all of the following technology leaders. Each of these individuals carved out their own unique career path by playing to their strengths–and finding jobs that helped them showcase those abilities.
Although Jobs passed away in 2011, his name is still very much alive in tech circles. In addition to being a successful business magnate, he was a forward-thinking leader with a creative vision that helped to move society forward.
It's hard to imagine a world without Twitter, but if it weren't for Jack Dorsey, that's the world we'd be living in today. He's a dynamic and influential technology leader who's determined to keep false information from spreading via his social media network. The tools he's created—all while building up his empire—have helped him to achieve this goal.
Elon Musk, SpaceX and Tesla
Although the rocket company SpaceX is Elon Musk's brainchild, he keeps his hand in several different pies, so to speak. He was also an early investor in Tesla, Inc., which manufactures electric cars. One of his earliest projects, an e-mail banking service called X.com, was one of the first online payment
Meredith Whittaker, AI Now Institute
Whittaker founded Google Open Research, a program that aims to correct academic issues on a global scale. While she was employed at Google, she helped to organize the infamous 2018 walkouts. Her integrity and devotion to ethical business practices have made her a standout in the field of AI technology.
Nadella is a CEO who believes that the customer is every bit as important as the product. This humanitarian focus has shifted Microsoft's fortunes since his ascent in 2014. The company's stock has risen by over 150 percent during this time, which stands as a clear testament to Nadella's success.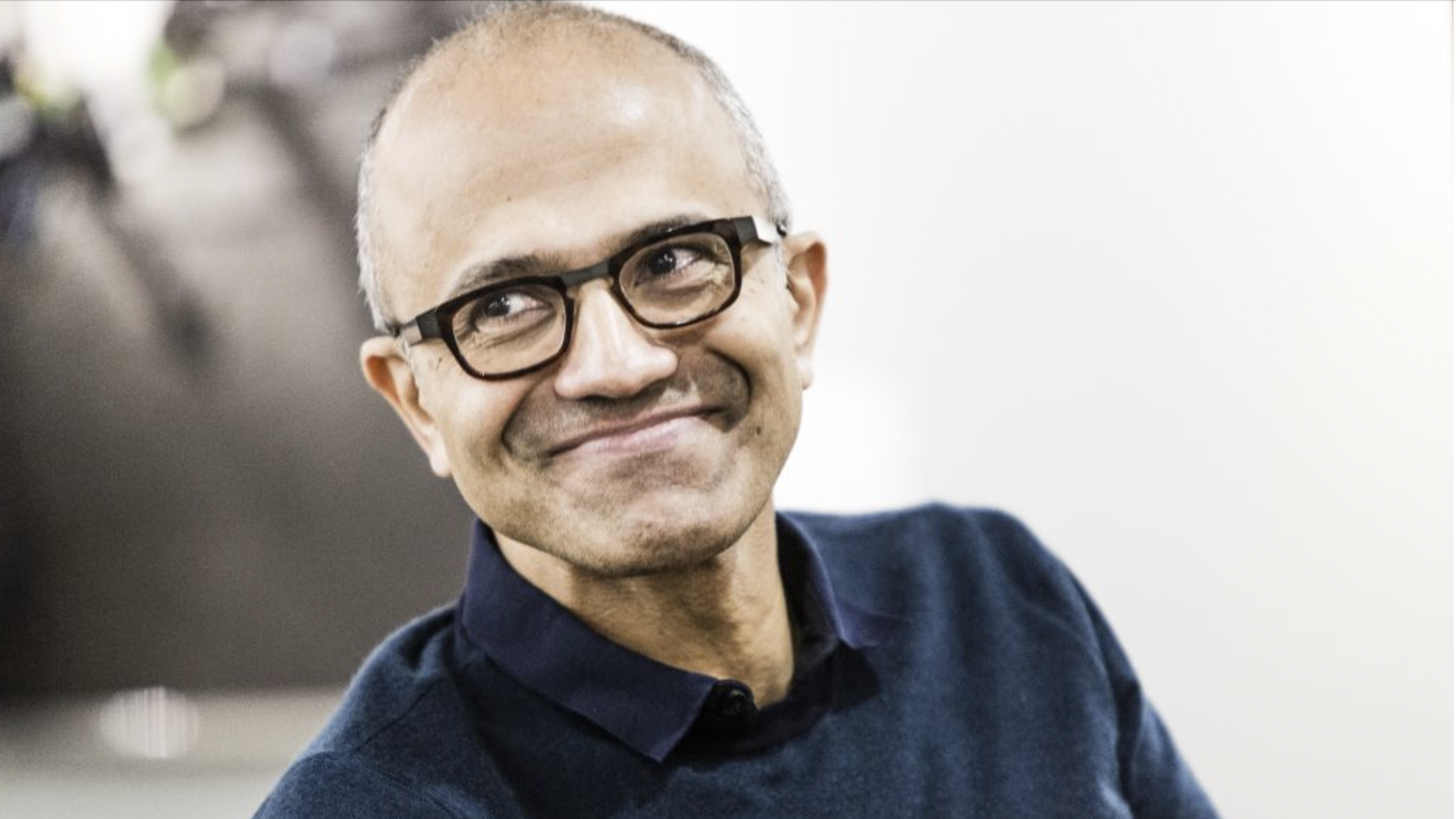 As the founder of 23andMe, Wojcicki is another CEO who focuses on the customer rather than the bottom line. Her biotech company provides DNA testing for individuals who want to learn more about their genetic makeup. In addition to being interesting, this information can provide important healthcare alerts–for example, whether or not an individual is at high risk of developing certain cancers.
How To Attract Qualified Tech Leaders
Finding a qualified tech leader is tricky enough, but it's only the first step. You also want them to form a close bond with the rest of your team members, so they'll be inclined to stick around for the long haul.
What should you be offering your candidates, and why? Here's a brief overview.
A competitive salary.

In the United States, leaders in tech make around $100,000 per year on average. On a global level, the numbers are similar when you take the exchange rate into account.

A lively workplace culture. If a candidate has heard

good things about your company

and the people who work there, they'll be more likely to get on board.
Creative freedom.

Let the candidates know that they'll be encouraged to put their skills to good use. Be as specific as possible when outlining what you have in mind for the position. You don't want to waste time on a hire that won't be a good fit.

Knowledge of the latest trends.

Technology is a constantly evolving field, and it's important for organizations to stay abreast of what's happening next. The candidate won't expect you to know everything, but you don't want to appear uninformed, either.
Finding Good Tech Leaders
Now that you know how to attract leaders in tech, how do you go about finding one? Fortunately, the tech world itself can provide you with several advertising options. Here are the basic steps you should follow:
Draft a detailed job description.

Make sure the roles and responsibilities are clearly spelled out, so you can appeal to the candidates who will be the best fit for your business.

Offer a competitive salary and benefits package.

The aforementioned starting salary, along with health, dental, vision, and life insurance, all provide good starting points. Adequate vacation time, sick days, bereavement pay, and PTO are also standard. Beyond that, you might offer a remote work option, company retreats, and/or bonuses for exceptional work.

Advertise.

You can use your in-house network to inform your employees that you're looking to fill the role of tech leader, but don't stop there. Post the listing on job boards, your company website, and any local media that seems appropriate. You can also reach out to your competitors to find out if they have any useful leads.

Technology Executive Search.

For an important job like this one, you might want to start out on the Executive Search level. See the section below for more details.
Executive Search for Tech Leaders with Key Search
If you're having a hard time hiring a tech leader on your own, you're not alone. C-level executives can be difficult to find, especially in such a competitive field. That's where Key Search comes in.
Our team of professionals works hard to maintain a far-reaching network that includes thousands of potential candidates. There's a good chance that your next tech leader is among them. In fact, you may have difficulty choosing just one.
Our founder, directors, and research assistants have all racked up years of experience in the industries of recruitment, talent acquisition, and Executive Search. The majority of our team members speak multiple languages, making it easier for us to communicate with clients and candidates all around the world.
Past clients include Indeed, Inkitt, Shopify, Seven Senders, and Zenloop. If you'd like to add your company's name to the list, contact us at Key Search today.